We are now supporting a new non-profit organization- The Fatburners of the World and would like to share the first newpaper with you here! If you are further interested in receiving monthly newspapers and a t-shirt become a member for only $20.
Fresh Beginnings
By Editor James Paulin  
 Getting started: Martin Luther King once said "you don't have to see the whole staircase just the first step, so take the first step." Well here we go, first edition of Fatburnerville Gazette. Living in a town where everybody is a Fatburner, what a dream. Stress would not exist because nobody would raise their insulin. Our kids would be running around all lean and healthy, none of them on antidepressants medicine. Our elderly would all know who they are instead of some of them having Alzheimer's. People in general would be happy, because being over-weight makes people feel bad about themselves. Everybody would have high energy, they would want to get out and play more instead of sitting around watching TV. You would go to the local library and it would be hard to find a book because everybody would be wanting to read, because their brains would be working at such a high level. The town would be surrounded by farms that were green all year round. Everywhere you looked there were livestock feeding in green pastures. Were there wasn't a green field, there would be vegetables being grown or fruit trees, or nut trees. The whole town was supported by local farms that fed the whole community. There would be no tavern or liquor store because nobody would feel like drinking. When the town go together for festivals there would be no drinking, there would just be adults and children enjoying being together. Where food was looked at as a drug, and we would cherish it because how it made us feel. This sounds like a big dream, but as young Fatburners we can all start to live a little closer to this lifestyle.The goal of this newspaper is to educate people that the dietary control of insulin is the key to health. To teach the lifestyle of being a fatburner. A place where Fatburners can go to understand the "why". The better you get at controlling your insulin the longer you'll live. The better you get at controlling your insulin the thinner you will become.
OR
 The more you raise your insulin the sooner you'll DIE.  The more you raise your insulin the fatter you become. We hope that this first edition which we are handing out free will make you decide to become a member of Fat Burners of the world. They need you support! Thank you.
 Coconut Oil is the Healthiest Oil on Earth!
By Susan Sharifi M.D./M.S. (nutritional science)
If there was an oil you could use for your daily cooking needs that helped protect you from heart disease, cancer, and other degenerative conditions such as Alzheimer's disease, improve your digestion, strengthen your immune system, and help you lose excess weight, you  would you use it? This is what Coconut oil can do for you.
What coconut oil DOES NOT do:
Does not increase blood cholesterol level.
Does not promote platelets taken as or blood clot formation.
Does not contribute to atherosclerosis or heart disease.
Does not contribute to weight problems.
What coconut oil DOES do:
Reduce risk of atherosclerosis and related illnesses.
Reduce risk of cancer and other degenerative conditions (Alzheimer's dementia).
Prevent bacterial, viral, and fungal (including yeast) infections.
Supports immune system function
Supplies important nutrients necessary for good health.
Promotes weight loss.
Helps prevent osteoporosis.
Has a mild delicate flavor.
Is highly resistant to spoilage (long shelf life).
Is heat resistant (the healthiest oil for cooking).
Helps keep the skin soft and smooth.
Helps prevent premature aging and wrinkling of the skin.
Helps prevent premature aging and wrinkling of the skin.
 · Helps protect against skin cancer and other blemishes.
Functions as a protective antioxidant.
Why do some say that coconut oil is bad for you? tropical oils were very popular in theUSfood industry  prior to World War II. US is the largest exporter of soybeans. The marketing industry funded by the soybean and  corn industry and supported by the American Heart Association was committed to change the American Diet, calling among others, for the substitution of saturated fats for polyunsaturates. The Prudent Diet, as it was called, left a legacy which still haunts us today 40 years later, this conceptual change in the habits of Americans has negatively influenced and changed the dietary regimens of societies all around the world that were initially no even affected by America's particular meat, potato, and milk diet. So determined was the pursuit of the American industries in converting their claims into magnificent billboards of health and wellness that even small island nations in the south Pacific were converted by this powerful marketing machine to change centuries of dietary traditions of tropical oils to importing polyunsaturated fats. Today, heart disease is still on the increase and obesity, linked to the "new" American diet, is a major social problem worldwide that has governments worried about the healthcare cost of future generations.
Studies were done to show that coconut oil, and all saturated fats, were bad for ones health because they raised serum cholesterol levels. However, these studies were done on hydrogenated coconut oil, and all hydrogenated oils produce higher serum cholesterol levels, whether they are saturated or not. Recent research shows that it is the presence of trans fatty acids that causes health problems, as they are fatty acid chains that have been altered from their original form in nature by the oil refining process.
Although many studies at the that time had also shown research to the contrary, the idea stuck, and by the mi 60's the reputation of al saturated oils in American ad been destroyed. This reputation later extended to the rest of the Western world..
The use of coconut oil around the world in tropical regions is prolific. Early European explorers, including Capt. Cook, wrote affectionately about the beauty
  of communities across the Pacific using coconut all as an integral part of their daily lives. InEngland, after the war, coconut  oil was sold as "margarine" and in theUSAas "coconut butter".
All this changed in 1954 even though it has been known for nearly a century that coconut oil is more nutritious than other oils. For many decades, coconut oil received bad publicity due to its saturated fat content but with the proponents of "saturated fat is bad for you" did not do was to differentiate between the 3 different types of saturated fat. All the saturated fats were simply generalized under 1 category, ignoring the fact that some saturated fat is in fact necessary for human health.
Modern research has shown that not all saturated fats are alike and coconut oil is unique in its structural makeup due to its medium chain fatty acids-the closest to those found in human breast milk that nature provides. They are the reason why coconut oil is used extensively in baby formula and also in sports drinks and energy bars, Where it is usually described as MCT (medium chain
Triglycerides). This describes the face that some form of coconut oil has been used. The medium chain fatty acids in coconut oil are more easily digested than fats found in other oils. This is because they are processed directly in the liver and immediately converted into energy. There is therefore less strain on the liver, pancreas and digestive system and, being easily digested, they also tend to improve the absorption of other nutrients.
Past research has failed to reveal this because it was carried out on hydrogenated coconut oil.
Many  modern low-fat, so called "healthy" oils are hydrogenated. Other so-called "healthy" polyunsaturated oils contain toxic free radicals as well.
Significantly, because virgin oil is very stable, it is highly resistant to free radical generation when heated, even at high temperatures and is an especially safe oil to cook with.
Lauric Acid (found in coconut oil) is necessary for good health says Dr. May Enig, a Ph.D. nutritionist/biochemist and one of the world's leading authorities on fats and oils. She states, "approximately 50% of the fatty acids in coconut fat are lauric acid. Lauric acid is a medium chain fatty acid, which ahs the additional beneficial function of being formed into monolaurin in the human or animal body.  Monolaurin is the antiviral, antibacterial, and antiprotazoal monoglyceride used by the human or animal to destroy lipid coated viruses such as HIV, herpes, CMV, influenza, various pathogenic bacteria including listeria monocytogenes and heliobacter pylori, and protozoa such as giardia lamblia. Some studies have also shown some antimicrobial effects of the free lauric acid."
Inspiration
By: James Paulin
People always tell me they want to be healthy, but it's amazing how little thought they give to it. If you want to be healthy all you have to do is start out each day telling yourself you're going to be good with your eating today. You'll never be healthy! If you don't command yourself each day to do so. Then before you go to bed you must imagine yourself being thin. You can't have what you can't  imagine. Let's keep it simple
The Road Well Travelled
By: Brennon Ragon
This journey towards weight loss is a road well traveled by many. Vast numbers of people are disappointed in themselves and in the way that they look. People think that the best way to fix this is to eat less and starve their body, while exercising vigorously as much as they can. I have been in this group of people before in my time. They don't realize that they are doing more harm than help. I started my journey of controlling my insulin around 4 weeks ago. This has been one of the best and most enlightening experiences of my life. Weight loss and dropping body fat has never been easier than it is now. All people have to do is watch what they eat and put into their bodies. Controlling insulin should be the most important thing in everyone's life. I have currently lost 25 pounds in 4 weeks and have another 6 weeks to go. I can't think of a better and healthier way to get my body into the best shape and condition it has ever been in.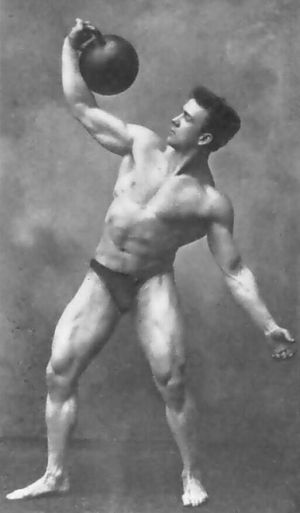 Exercise
By: James Paulin
What people think is important with exercise most of the time is not true. People need to understand the only reason to exercise is to strengthen and make the body faster. Faster, stronger bodies allow you to live a longer healthier life, and also you look better, not wore out. People want to go to the gym and workout hard all the time, which ends up weakening their body. You need to go and strengthen; workout less with more intensity. My weight training session lasts about 10-15 minutes twice a week, and one heavy workout of about an hour once a week. Then I rest two days and repeat. The in between days I believe in slow movement training. I will hike barefoot "Vibrams", for about an hour, never letting my heart rate climb above 75% of max, I don't want to stress my body when its in recovery mode. Every ten days I go to a track to work on my speed. I will jog a lap to warm up my body. Then I will barefoot "Vibram" sprint the distance of about 70 yards. Rest about 2-3 minutes in between to let heart recover. I will repeat this five or six times, but never let my body get wore down. Walk a lap and go home. One thing you see with my training, I never leave a workout with my body wore out, it just makes it slower and weaker. Never raise cortisol. Americans are led by the fitness industry, to workout hard and long (Zumba class-what a joke!). All you get is a weak wore out body. Do less better. Good luck. Train hard less!
Recipe Corner
By: Brittany Paulin
No-Bakes
 What's in It:
2 scoop Isopure Dutch Chocolate
2 tbsp coconut oil
2 tsp agave
1 tsp almond butter
1/2 cup unsweetened coconut flakes
1/4 cup coconut milk
How to make it:  Mix all ingredients in a bowl until they are a sticky dough consistency (add protein if it needs to be thickened). Roll into balls and refrigerate or freeze until firm.
Coconut Lime Rice Pilaf
What's in It:
4 tbsp coconut oil
1 1/2 cups chopped onion
3 cloves crushed garlic
1/4 cup celery, finely chopped
3 cups cauliflower rice
1 1/2 tbsp grated lime peel
Salt and pepper to taste
1/2 tsp paprika
How to make it: Melt coconut oil in saucepan and add in the onions and garlic; cook until onions are tender. Add in the rice, lime peel, and spices. Cook until rice is tender. Serve topped with grated lime peel and ground black pepper.  
Dear Brittany
By Brittany Paulin
 Dear Brittany: I recently had family visiting from Sugarburnerville and they just did not understand my lifestyle and wanted to know why I was always son a diet that I didn't need to lose weight? How do I explain? -Becky
Dear Becky,
The best thing you can is to explain to your relatives that it is a lifestyle for you. You concentrate on controlling your insulin levels, not only so that you can maintain a healthy body fat (because carrying extra weight around is not beneficial to anyone these days because there are not periods of starvation or lack of available food), but to extend life. Being a fat-burner will prevent you from dealing with  modern diseases. You grow old naturally without cancer or Alzheimer's or heart disease. You'll be able to play with your great great great grandchildren and be there for your family. You won't suffer. In addition your brain functions at a higher volume. You don't have to deal with the fog or fuzziness that sugar-burners do, but live in a conscious state of awareness and mental sharpness. Plus you can't gain weight! You can cheat if you want and eat a piece a cake now and again. But unlike your cousin you don't have to worry about putting unwanted pounds on. I hope that this is helpful and that your family can see that this is not some vain endeavor, but something that is about making your future better and a real lifestyle choice.
Brittany